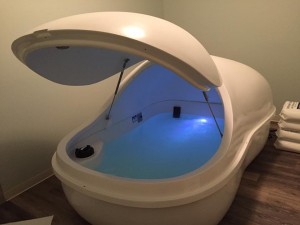 I'm about to get real here. Stop reading if you thing success is an overnight easy button or that some people just "have it" and others just don't. This is personal. Raw. It's my story. And it all started in a big white tub of salt water…
The Dream
Today I fulfilled a dream that's been on my "bucket list" for a couple years… Floating. In a pod filled with salt water. With 100% sensory deprivation. It's something said to help increase theta brain waves and thus stimulate healing, creativity and energy to name just a few benefits. I love trying newfangled healthy things and I'm madly in love with salt water (and all things ocean) so I instantly said, "Sign me up!"
But there weren't any nearby locations that offered it. I pouted, then turned to the internet to see if anyone made these pods for the home. I found a promising manufacturer, clicked through for more info, and instantly discovered they'd sold out and shut down their business with no plans to make any more. Pouting again, I put the idea out of my mind… for about a year.
Fast-forward to just a few months ago when I was paying for some yummy chocolate at my favorite local health food store. And there it was… pre-sign-ups for floats. They'd just broken ground to expand their storefront and add on a float company! I was so excited I bugged them every week asking when they planned to open the doors.
I watched the walls go up, the roof go on, and I was even there when the reception area desk got delivered. To say I was a little excited is an understatement (most people don't understand how much I freaking LOVE the water). The day I got the phone call that they were ready for appointments, I practically dropped the phone I was shaking with so much anticipation. I made my first appointment and went back to work.
The Struggle
Meanwhile, in work the last few months, honestly I've been struggling. Granted, my idea of "struggling" is most peoples' idea of living well, but at the level I am in my business and the staff I pay every month, I can't efficiently operate if I make less. It freaks me out when my account drops below my safety line… and it's been there off and on for the better part of two months. Any entrepreneur will tell you the key to stay a successful business is cash flow. Most small businesses close their doors due to not enough money to stay open, pay overhead, staff, etc. So when I hover around my safety line, it's not a good mental place for me to live.
I've fought depression off and on throughout my life. Hormone imbalances, chronic illness… these things usually trigger a downward spiral that's more than a little difficult to pull out of. So when a trigger is pulled and I feel that spiral, I add panic to the insanity. I called my coach. I called my best friend. I called my assistant. I called the amazing man in my life. I explored why it was happening, how I could change it, what was going on?!? (Bless those who listened to all my ramblings and wanderings… you know who you are. 🙂 )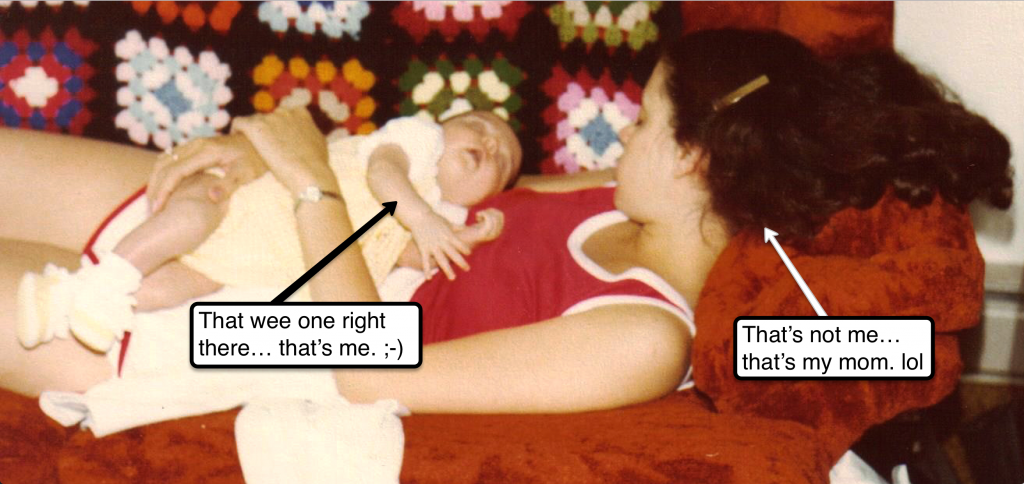 When fighting a depression spiral, it's very tough to run a multi six-figure business. It's hard to stay focused beyond the bare minimum of what I need to merely survive. So I put pressure on myself to find an answer, knowing full well the answer usually just comes when I'm ready to hear it, not when I'm actively asking for it. Backwards, I know, but that's how it works.
The Smack on the Head
Fast-forward back to today. The float. The water I love sooooooo much (mom always said I was her little fish). It's hard for me to quiet my mind. I've never really felt what others say they get from meditating. I've always wanted it, but my mind floods with to-dos and ideas faster than I can tell it to stop. And floating is something that works to get to that state of relaxation better than anything I've heard about to date. So besides the other benefits, one reason I wanted to try it was to see if I could get my brain into a meditative state so I could rest, rejuvenate and eliminate blocks. Forty-five (that's 45!) minutes into my 75-minute float time, I began to wonder if I'd ever experience the wonder of this water world.
Then at about 50 minutes in, it hit. All I know is I suddenly "woke up" and realized not only was I not thinking about anything, just totally relaxing, but my eyes were still open staring at the shimmering blue light on the ceiling of the pod and I hadn't fallen asleep. My brain had hit theta-wave status and I was in a true meditative state. I literally couldn't feel my body, not even the water. And then my breakthrough happened and it hit me like a ton of bricks.
Hard.
Like slapped up the side of the head with a pressure-treated 4×4 HARD. (Keep reading, I'll get to my breakthrough in a minute…)
The Why and the Love
Every coach I've ever heard speak always says you need to discover what it is you REALLY absolutely love to do, then find your "why." And for most women, their "why" they work from home, run a business, sell online, whatever… is so they can stay home with their kids, spend time with family, be there for the early years, etc., which also coincides with their first loves. It's a noble "why" that I've never had, having no kids. So twelve years ago I began searching for my "why." I settled on the typical single entrepreneur's why of freedom for time, travel, etc., etc. And it never felt right because it felt a little selfish. And I never could answer the "what do you love to do" question because while I LIKE many things and I'm good at many things, nothing I could think of that I would "do" really struck my emotional "I can't live without doing this" cord.
Then there, surrounded by water and the sounds of the ocean in my ears, it hit me. My "why," which is also my absolute first love in the entire world, was stapled to that 4×4 that smacked me in the head.
I LOVE LOVE LOVE FREAKING LOVE to give. LOVE it! Love it so much my heart is racing just typing that sentence. And when that realization hit, when my "why" and my "love" collided into each other and then into me, it was so intense I actually had to get out of the pod and step into the shower to rinse off. I could barely handle it. I couldn't tell if I was in tears or if that was salt water on my face.
And the reason it hit me hard is because what I used to naturally just live and do like breathing, I hadn't done in a very long time. I used to buy gas for strangers… pay for the car behind me at Starbucks… buy someone's groceries… give to local charities… bless those I heard were in need… surprise people in my circle with unexpected, unearned gifts. And it's been a REALLY long time since I've done that. No wonder I've felt like I've only been in survival mode, and can't catch my breath! I'm not living in my purpose!
The CHOICE!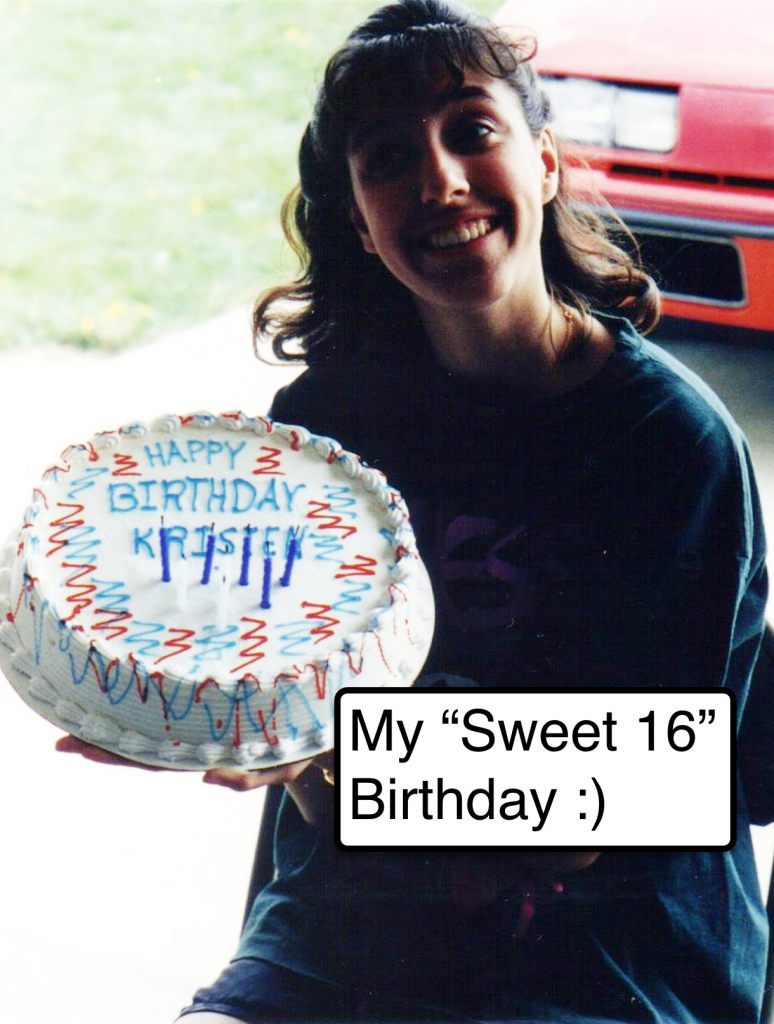 So I made a HUGE decision. I want to get back into the habit of giving. And it just so happens that tomorrow, March 25, 2016 is exactly one month until my birthday. And it takes at least 21 days to create a habit, so… I'm doing this…
Giving away a $10 Amazon gift card to someone at random every single day until April 24, 2016.
Giving away at least one prize of $100 ON my birthday, April 25, 2016.
Most likely giving away a bunch of other stuff that day, too, because that's more fun. LOL
And unlike an "internet marketing" giveaway, I will NOT be adding those names to my email list to bombard them with promotions, offers, training, etc. This completely separate "list" is simply so I have a collection of good email addresses I can send gifts to from Amazon. (Don't worry, if you sign up and DO want to get those other emails from me, you'll have the chance to sign up for those on the thank-you page.)
The Confirmation
In addition to all these a-has going on right now, my business is also in the midst of a huge shift. Because of that, right before writing this post, I sent a Facebook message to someone I know who does work I may need added to my team and asked her what her current rates are. I scrolled up and realized the last time we'd spoken in a Facebook chat was two YEARS ago… when I'd blessed her with a gift to help her get into a new home. WOW. Talk about confirmation. Less than one hour after my 4×4-on-the-head experience in the midst of a routine to-do, was confirmation that I'm on the right track. Yeah… I got goosebumps.
So if you'd like to join in on the fun, and I invite you to invite your friends, too (remember, I'll be giving away a $10 prize EVERY day until my birthday!), please fill out the simple form below with your name and BEST email… that is, the email address you actually check so you can see if you won and get your prize delivered!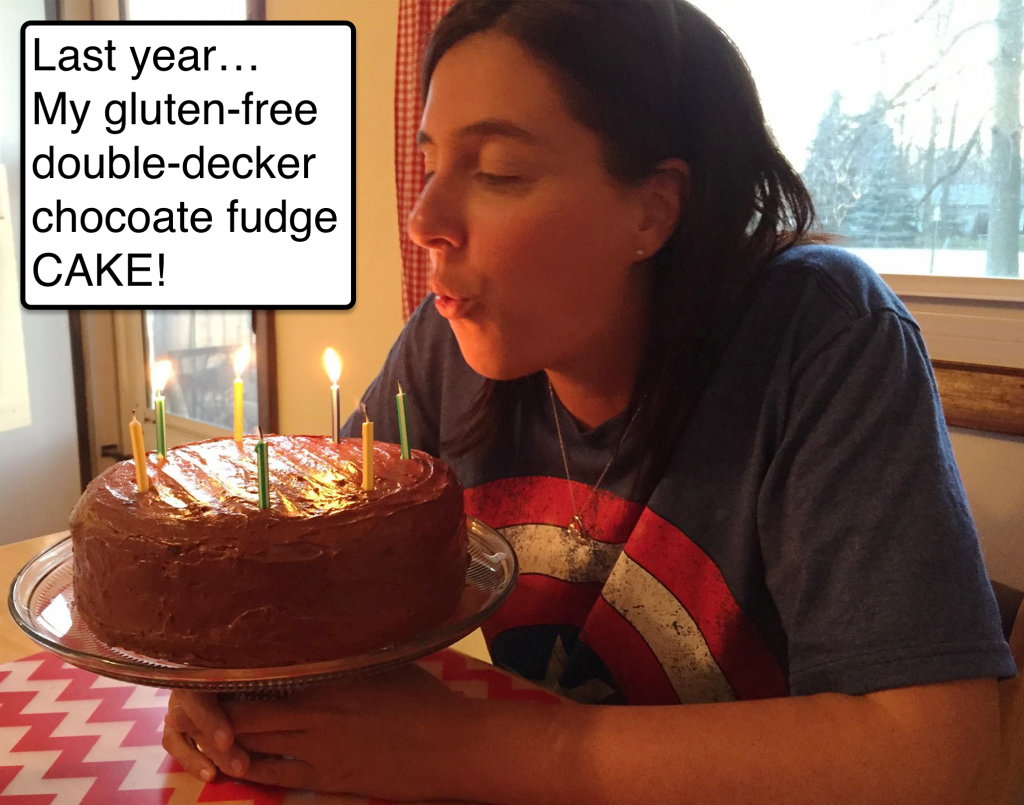 Thank you so much for supporting me in renewing my habit of my first love, and for joining in on the birthday fun!
Sign up for the Giveaway!
The Winners!
Congrats to these winners of my 2016 Birthday Giveaway!
How are winners calculated? Every day I export the list from the signup form above. Then I use Random.org and enter the numbers 1 through whatever-the-number-of-people-signed-up-is-today and whatever number Random.org gives me is the number I use! And you can only win once. 🙂
March 25: Ellen (email starts with Rhiad…)
March 26: Teresa (email starts with Teresa@tcm…)
March 27: Rhonda (email starts with Krtourn…)
March 28: Rory (email starts with Rory.St…)
March 29: Karen (email starts with karen.ban…)
March 30: Charity (email starts with charityklo…)
March 31: Annemarie (email starts with Annemarieo…)
April 1: Sharon (email starts with Lesbi…)
April 2: Sue (email starts with sue_la…)
April 3: Gustav (email starts with cheeseng…)
April 4: Lara (email starts with larapu…)
April 5: Susan (email starts with susanvg…)
April 6: Deanna (email starts with deanna@pc…)
April 7: Kelley (email starts with kelley91…)
April 8: Carolyn (email starts with airstre…)
April 9: Cathie (email starts with vintage7…)
April 10: Kelly (email starts with Nikita…)
April 11: Kathy (email starts with LightningBoltL…)
April 12: Rona (email starts with ronagof…)
April 13: Leslie (email starts with millio…)
April 14: Allie (email starts with Alliecat…)
April 15: Jeanine (email starts with healerint…)
April 16: Beth (email starts with elihar…)
April 17: Karen (email starts with karen@kare…)
April 18: Susan (email starts with parentingf…)
April 19: Nancy (email starts with nancysw…)
April 20: Sue (email starts with sue_lau…)
April 21: David (email starts with dcburt…)
April 22: Diana (email starts with dcald…)
April 23: Kathi (email starts with kathi.mo…)
April 24: Helene (email starts with Helene@anc…)
And the BIG Birthday winner of the $100 Amazon gift card is…
April 25: Karen (email starts with karenandk…)
CONGRATS to ALL the winners of my Big Birthday Giveaway… Thanks for playing!